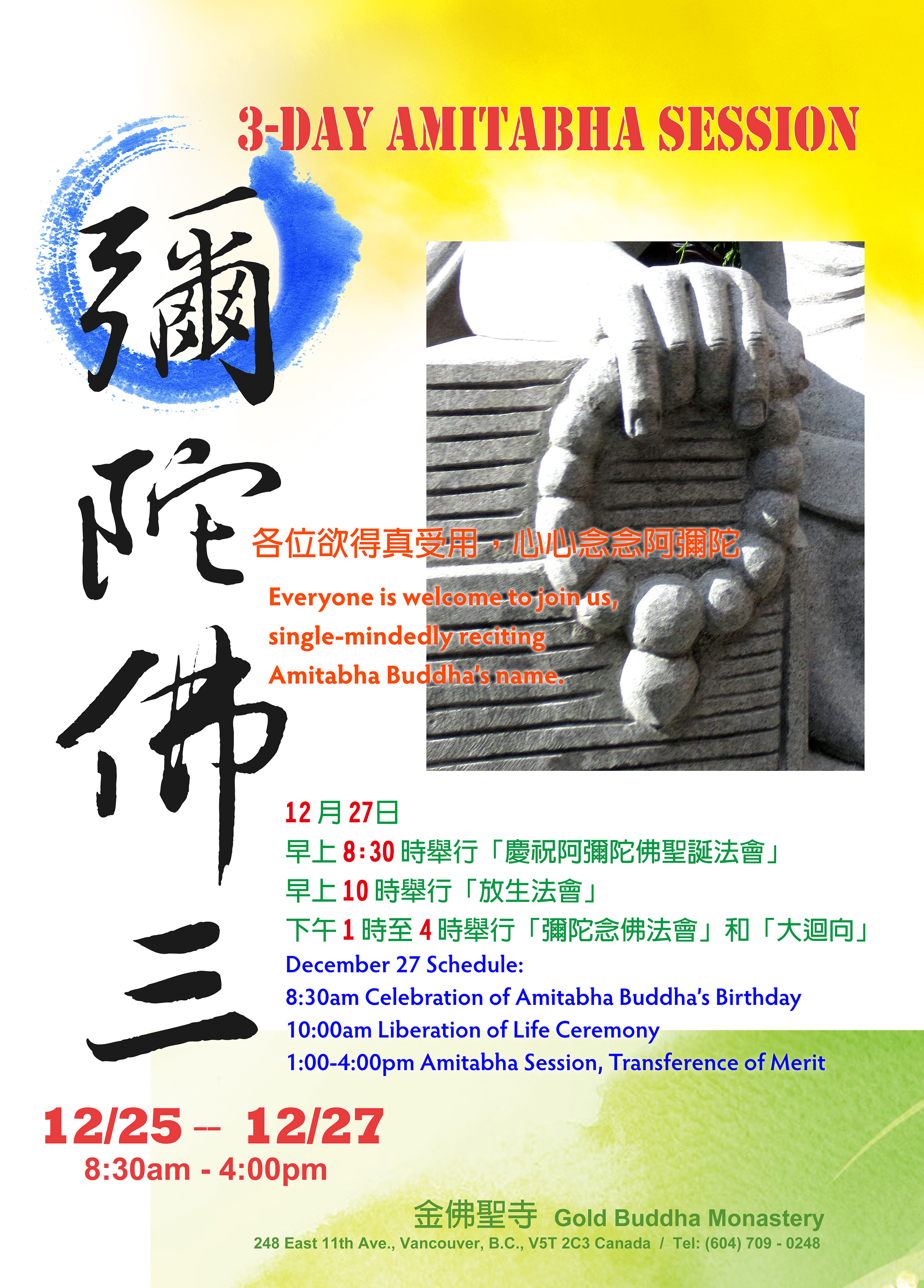 We will host a 3-Day Amitabha Session on December 25 – 27, 2015
December 27 Schedule:
8:30am Celebration of Amitabha Buddha's Birthday
10:00am Liberation of Life Ceremony
1:00-4:00pm Amitabha Session, Transference of Merit
During the Amitabha Session, we will single-mindedly recite Amitabha Buddha's name to purify our body, mouth and mind and to perfect our faith of being reborn in the Western Pure Land. May we take this special opportunity to cultivate together and gain benefits of this dharma practice.
If you recite the Buddha's name, reciting without cease,
The mouth recites "Amita" and makes things of a piece.
Scattered thoughts do not arise, samadhi you attain.
For rebirth in the Pure Land, your hope is not in vain.
Mindful of the Buddha, Dharma, and Sangha,
One is born in the jeweled lotuses of the pure lands of the ten directions.
When the lotus blossom opens, the Buddha manifests and one attains full realization.
One is then free in each moment to come and go.
Everyone is welcome to join us, single-mindedly reciting Amitabha Buddha's name.